Pledge for the full collection of 343 HSS Books and support KU's multi-disciplinary flagship collection. For those institutions that find the full collection is too large or who prefer to concentrate on specific disciplines, subject-based packages within KU Select are available. Please see the subject specific collections for more information on the pricing.
Based on library feedback, the names of the KU Select Collection continue to reflect the year(s) in which most of the books will be unlatched.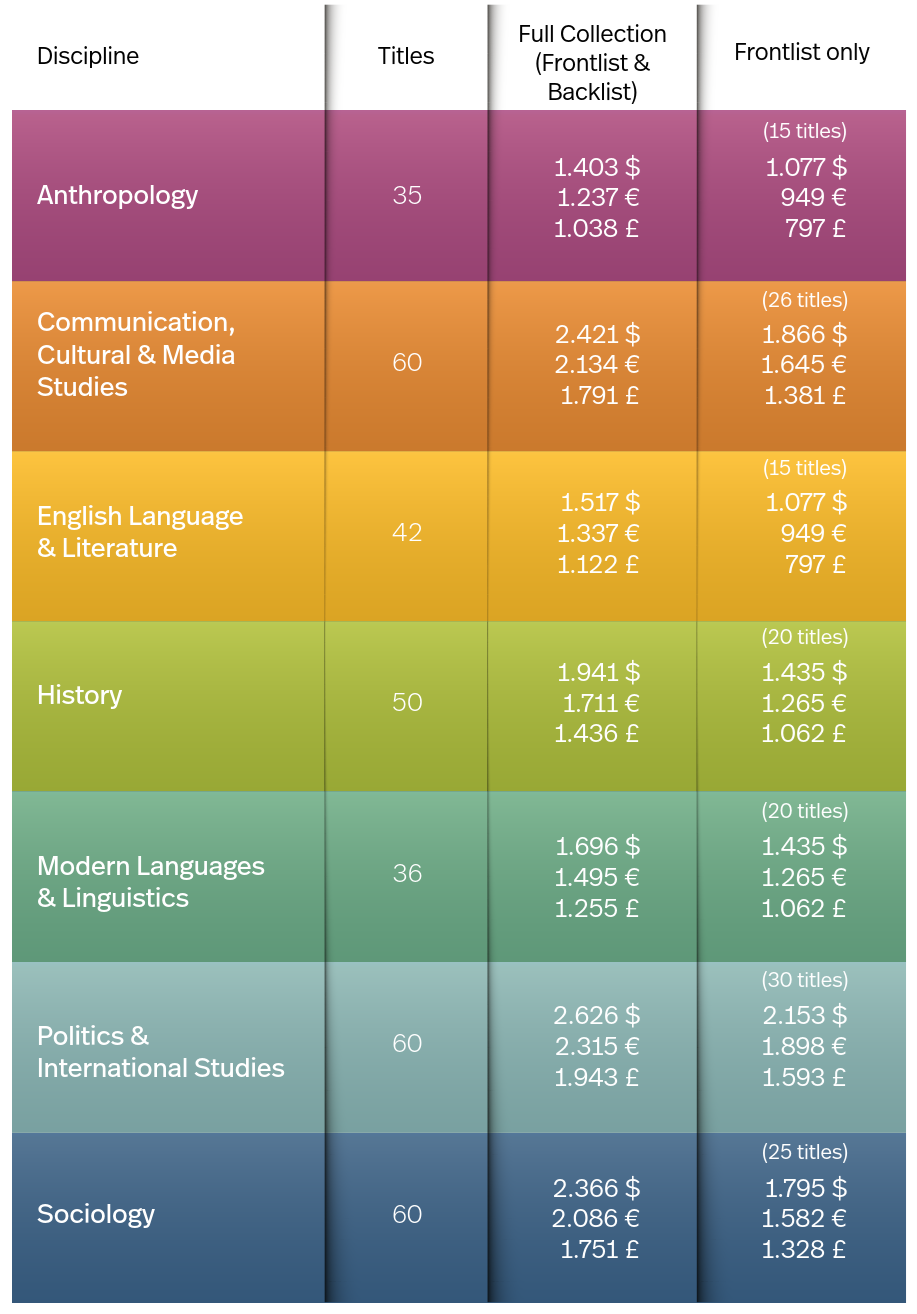 Last year we introduced the first KU Focus Collection, which was on the topic of Climate Change and which proved to be a great success. Thanks to the overwhelming support from institutions around the world we will be able to make five more books than planned OA.
For this year we once again asked librarians for their feedback. The majority of participants were in favour of two Focus Collections, on Climate Change again and also on one other topic. The most popular typical choice this time was Global Health. We are therefore pleased to be able to offer you two KU Focus Collections with 2023 frontlist books. Both follow the same model as last year and plan to make at least 20 books available.
To complement the two Focus Collections and to strength our commitment to providing highly relevant and topical content on current issues we are also offering an opportunity to invest in open access videos which aligns with the United Nations Sustainable Development Goal (SDG) of Climate Action.